Bape / A Bathing Ape Styles and Characters
A Bathing Ape or Bape is famous for their originality in styles as well as their logo choices. The brand gained popularity through rap and hip-hop culture since it has been mentioned in many songs. Their merchandise is for people who really want to stand out from the crowd. They often collaborate with other brands and feature characters from popular media so they have a big selection of items. Be in style and get to know what Bape has to offer.
Bape Styles, Logos and Characters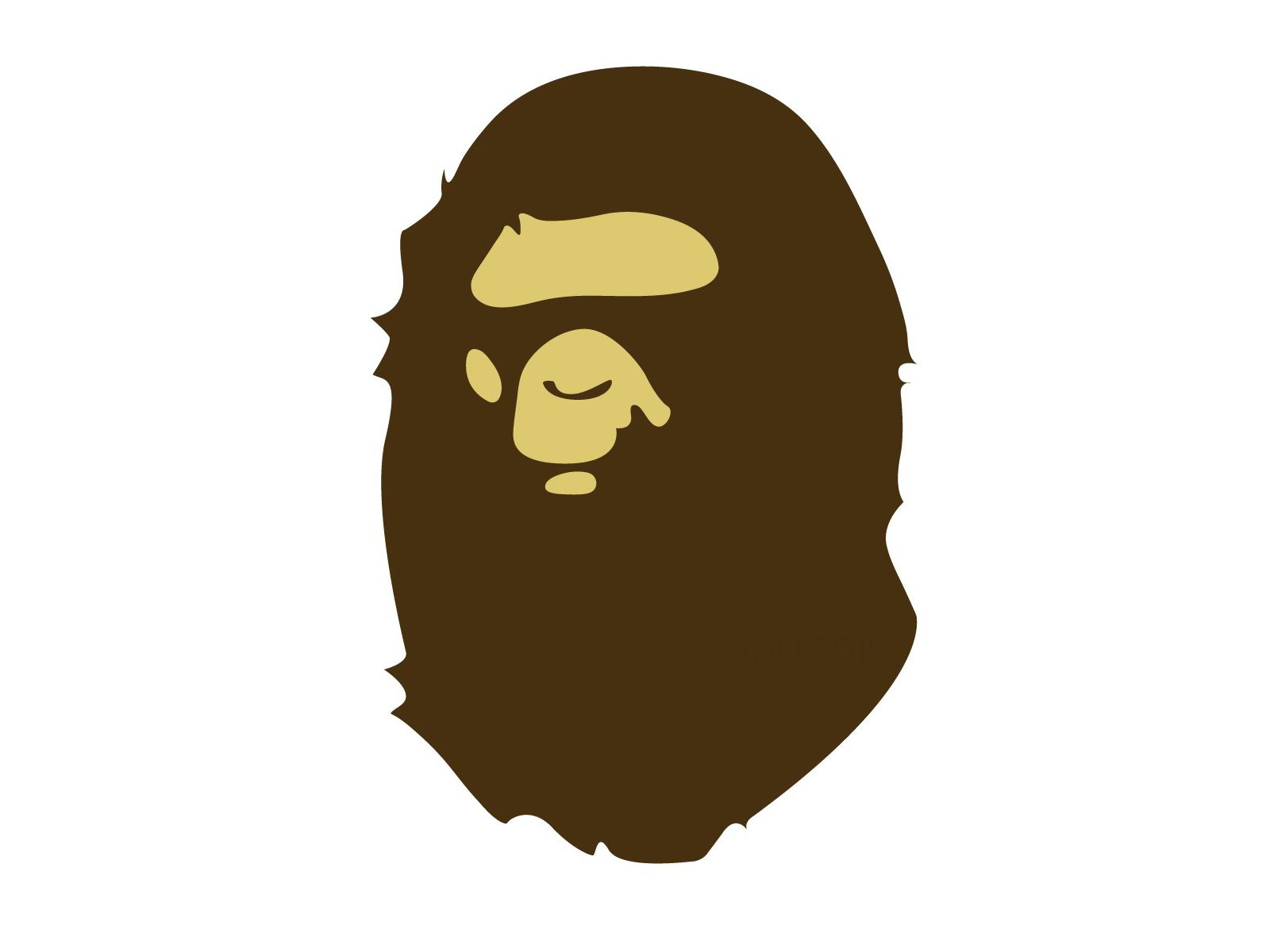 Gorilla Face
The Ape Head logo is central to the Bape brand. It is a simplified drawing of a gorilla head. The entire brand is created by Nigo, a Japanese fashion designer, record producer, and DJ. The 1968 movie Planet of the Apes inspired him for the gorilla face logo.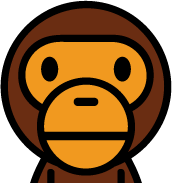 Baby Milo
A cute baby ape, called Baby Milo, is a mascot for the Bape company. Items for children with Baby Milo logo are popular, but it is not made specifically for them. Collaborations with popular media characters like Minions, Super Mario, Hello Kitty and many others made this mascot unique.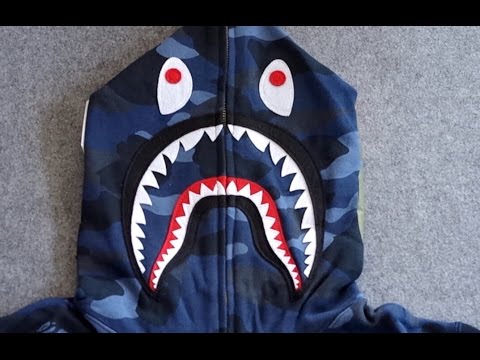 Shark
The main characteristic of this special feature hoodies is a shark's head that appears when you zip up the hood all the way to the top so it can cover the face. It is popular among artists, designers and creators because of its unique style.
Camo
Military camouflage uniforms are a huge inspiration to the Bape brand. Camo is the well-known pattern used numerous times in designing their items. The colors of their camo patterns are vivid and carefully chosen. This pattern helped Bape strengthen its identity.
Bapesta
A Bathing Ape Bapesta shoes all feature a shooting star on them which makes them recognizable. They produce shoes for women, men, and children. Their designs are unique but a shooting star is always their main trademark.
Aape
Aape is another line by Bape that mainly target the young market and the style are mostly for everyday wear. The logo features a rounded face of an ape and the price range are slightly more affordable compare to typical Bape apparel.
Bape Clothing and Accessories
Hoodies & Jackets
Since 1993, when Bape first appeared on the market, their most desirable items are hoodies and jackets. They came a long way since then, with unique designs and patterns. Their Shark hoodie really separates them from others. Bape camo jackets are a must-have if you are a Bathing Ape fan. They also sell hoodies without zippers and some varieties of style button up hoodies. They have also produced classic outwear jackets while collaborating with British outwear brand Mackintosh, as well as hoodies with ears on the hood in their collaboration with DC comics.
T-shirts
When Nigo has just started this Brand he would make T-shirts and give them to his friends. Today, T-shirts are an item produced the most by A Bathing Ape. Any new T-shirt they produce or any collaboration has a T-shirt in celebration. T-shirts are exclusive and can be bought for a limited amount of time just like all Bape items. They are always faithful to their style, so collaborations with different brands are always something new and interesting.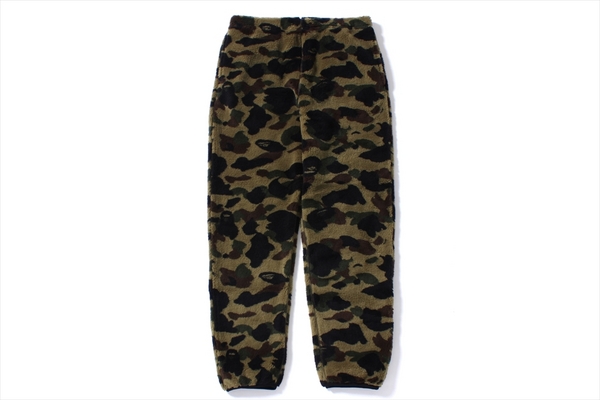 Pants
The most popular pant styles are their denim jeans and sweatpants. Graphics are usually on the back pockets, crotch area or on the side of the leg. If you really want to stand out, their jeans with a shark design, similar to the one on hoodies, on the crotch area are something quite unique. Beside regular pants, they also make jean shorts. The pants they produce are typically blue or dark blue in color, although they are faithful to their cameo pattern, so you can buy those too.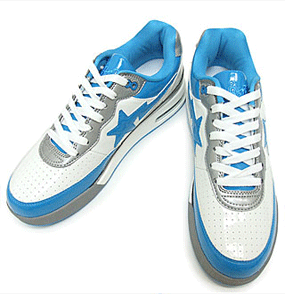 Shoes
One of the most popular items sold by Bape are their shoes. A Bathing Ape shoes are usually in vibrant colors, although you can also find more classic models. Bapesta shoes always feature a shooting star symbol. Bape collaboration with DC and Marvel comics created desirable designs. In these special editions, Bapesta features a mini superhero face on the side of the heel and the colors are chosen wisely so they symbolize the colors of each character from a comic book.
Caps
In order to produce clothes and accessories popular among rappers and street style worshipers, Bape has a large collection of caps and beanies. While designing these, they often use their well-known mascots and patterns to mark the items. They sell black models with a Bape logo on them, as well as more colorful models. To celebrate their 100th anniversary, Bape collaborated with Harris Tweed, a century-old brand from Scotland and they have produced a hat with traditional Scottish pattern. The most famous items are those from collaborations with other brands, since they are limited and always unique.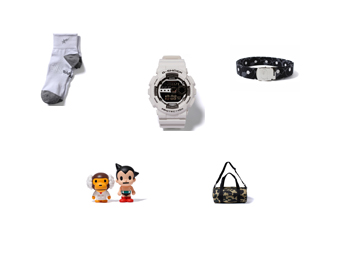 Accessories (belt, socks, bag, watch, toys etc.)
Bape always wants to please its fans and their desires so, besides clothes and shoes, they have a big selection of all kinds of accessories. One of their most popular accessories are toys, especially those produced in collaboration with Disney. Beloved Disney characters are presented in popular Bape camo pattern. Other accessories they produce are belts, bags, socks, ties, watches, sunglasses, phone cases, and basically everything else you need.
Hope you find this guide useful. If you already have Bape item(s), make sure to wash and clean them properly to they will last for a long time.